OUR BIG-THINKING, OVER-ACHIEVING, I-DOTTING, T-CROSSING, FAR-REACHING, STRAIGHT-SHOOTING, GLASS-HALF-FULL, WINE-TOASTING, MUSIC-LOVING, ARTS-GOING TEAM.
LAURA MURRAY

FOUNDING PARTNER
→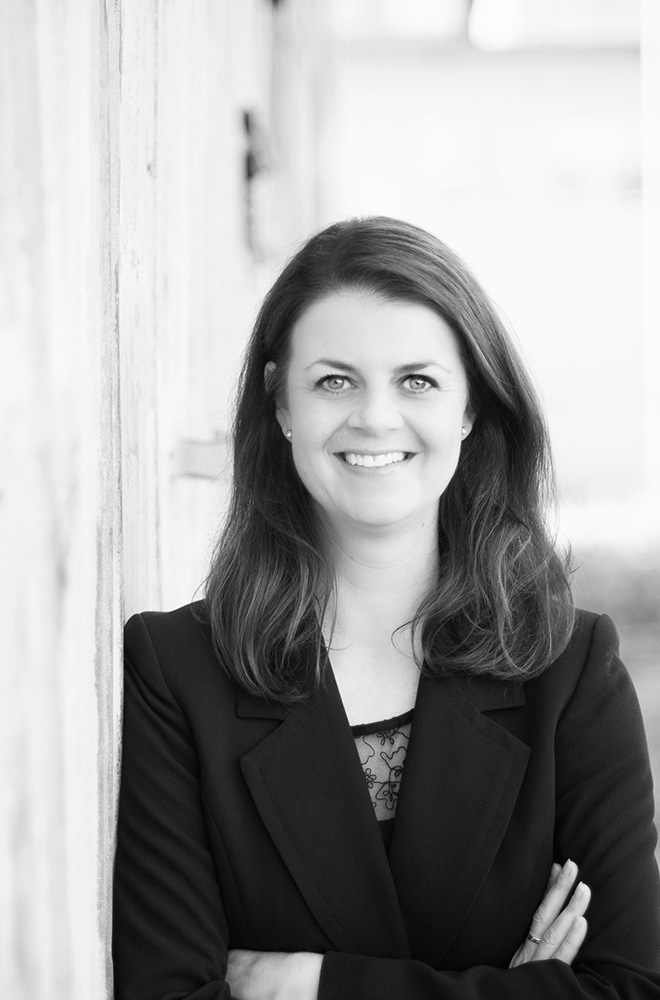 LAURA MURRAY
FOUNDING PARTNER
As the principal architect of Murray Paterson Marketing Group (MPMG), Laura Murray has helped build a company founded on the passion, creativity, and integrity that define the artistic process. A classical ballet dancer and journalist by training, Laura brings to her leadership the strength + discipline of dance with the insight + exactitude of reporting, managing her team's collective talents toward blockbuster results.
Laura's knowledge of the creative scene in Canada and her role as Vice President of Client Services at a local communications agency, where she found herself increasingly specializing in arts marketing, led Laura to launch Laura Murray Public Relations in 2011. She was soon joined in her vision of a firm dedicated to supporting the arts and cultural sector by her business partner Brian Paterson and, together, they have grown a company that by 2016 had morphed into Murray Paterson Marketing Group.
The MPMG brand has become synonymous with excellence, innovation, passion, and service to the arts. The company has been recognized by Business in Vancouver as one of BC's top communications firms and by the Georgia Straight as Vancouver's best PR agency. MPMG is also a recipient of the BC Marketing Association Excellence Award for its strengths in innovative, full-service marketing and communications.
Laura's prestigious client roster has expanded to include more than 60 Canadian and international clients, including DanceHouse, PuSh International Performing Arts Festival, Bard on the Beach, the Museum of Anthropology, Vancouver Christmas Market, Fall For Dance North, Civic Theatres Toronto, and Citadel + Compagnie, among others.
Laura was named by Business in Vancouver as a 2016 "Forty Under 40" winner, acknowledging the city's most successful entrepreneurs under the age of 40 and the ones to watch.
In addition to building and leading MPMG, Laura has provided arts commentary and reviews for the Vancouver Sun, Georgia Straight, Dance International Magazine, and 24 Hours. She has served on the boards of the Alliance for Arts and Culture, Made in BC: Dance on Tour, and the Vancouver Ballet Society.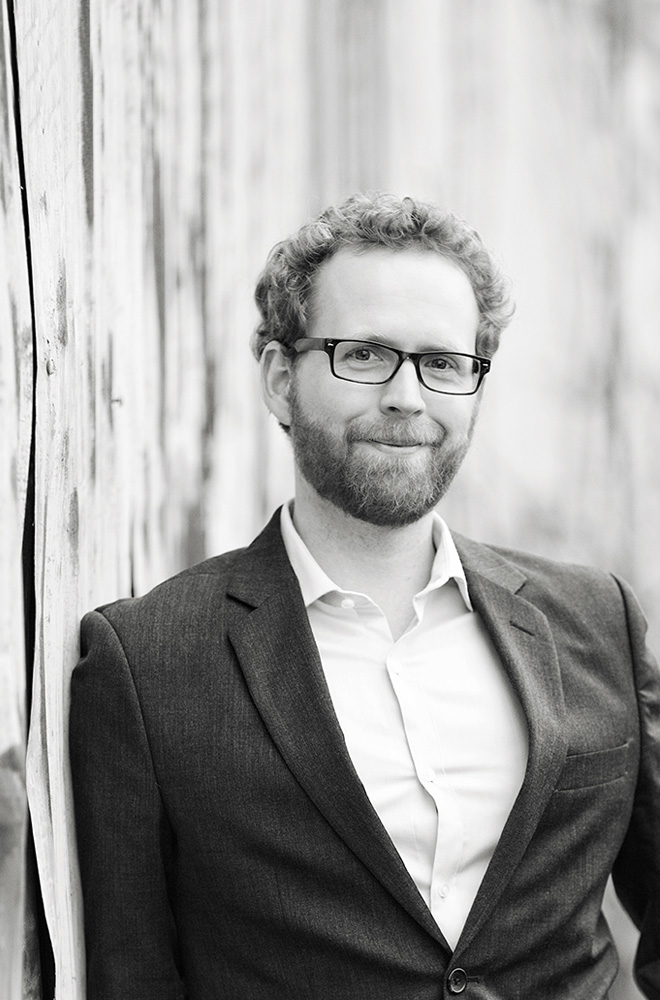 BRIAN PATERSON
PARTNER
Brian Paterson is MPMG's senior strategist and go-to guy for all things digital. A classically trained actor, Brian discovered a broader stage for his talents by marrying his intimate knowledge of the arts with his skill and passion for marketing.
Brian's strong technical understanding of online and social media tools enables him to develop cost-effective and high-impact marketing solutions for his clients.  As an artist, he understands how audiences make their decisions about consuming cultural content. As a professional marketer, he knows how to integrate this knowledge into informative and compelling campaigns that resonate within Vancouver's dynamic arts scene.
A certified Google Partner, he is a strong advocate of the value of new media as a platform for marketing the arts, ensuring that his clients benefit from the low cost and high audience reach that digital components contribute to broad-based promotional campaigns. Clients who have welcomed Brian's insight include Bard on the Beach, Knowledge Network, PuSh Festival, STOMP, Sony Centre for the Performing Arts, the David Suzuki Foundation, and Vancouver International Film Festival.
Practicing what he preaches, Brian sits on the Board of Directors of Electric Company Theatre as its Vice President. He is a born and bred British Columbian whose greatest professional joy is connecting audiences to the bounty of arts experiences on offer here.
DALE ALLISON

OFFICE + OPERATIONS MANAGER / PARTNER
→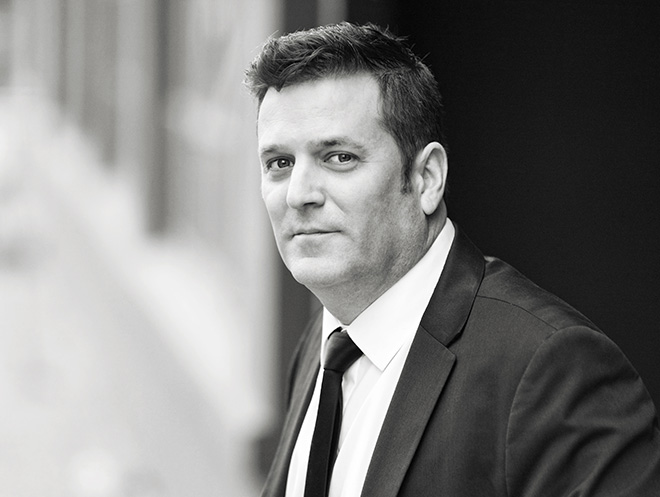 DALE ALLISON
OFFICE + OPERATIONS MANAGER / PARTNER
Overseeing Operations for MPMG, Dale Allison keeps his finger on the pulse of the business and his eye on effective + efficient delivery of client services. With more than 15 years of experience in business administration, sales management, logistics, and resource planning, Dale guides organizational development and planning at MPMG with a view to the long-term growth and sustainability of the agency.
His 'big picture' approach to management is reflected in his talent for tracking industry trends, researching emerging market opportunities, and identifying potential risks. He is adept at viewing client needs from multiple angles, advising on results-oriented plans designed to achieve maximum return for each client's investment.
Western Canadian companies that have availed themselves of Dale's strategic expertise include Swissport, Air Canada, and Sleeman Breweries.
Driven by a commitment to business excellence, Dale keeps his MPMG colleagues focused on the importance of delivering the kind of bottom-line results for their clients that bolster their firm's own bottom line.
PAMELA CHURCHILL

Marketing Manager
→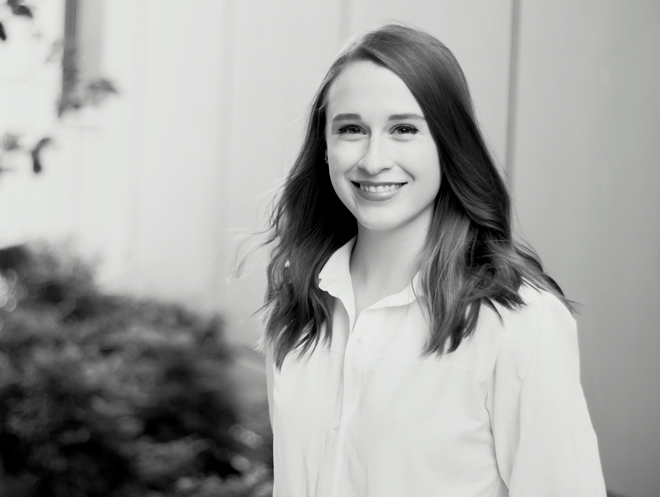 PAMELA CHURCHILL
Marketing Manager
Art, culture, and communications have always been the driving forces in Pamela's life and career. Fascinated by the monumental power of museum and gallery spaces – and magnetically drawn to travel the world – her studies took her through an Honours BA in History at Concordia University and a MA in East Asian Studies and Art History at McGill University.
Through awards and scholarships Pamela earned the singular opportunity to study abroad in Beijing, Shanghai, and Taipei. There, she would not only improve her Mandarin, but delve into the vibrant art scenes of Mainland China, Taiwan, and Hong Kong, conducting thesis research on globalization, diaspora, and cultural translation in the Chinese contemporary art world. Returning home, Pamela dedicated several years to supporting galleries and museums across the Lower Mainland, including Heritage Abbotsford Society, Centre A, and The Reach Gallery Museum Abbotsford.
These experiences nurtured a deep appreciation for the integral role of curation in communication: whether it is works in an exhibition, words on a page, or squares in an Instagram feed. Her interest in the potential of Digital Marketing as a tool for storytelling and community building for the arts led her to complete an Associate Certificate in Marketing Communications from BCIT.
Pamela is a multi-talented key member of the MPMG team who elevates arts organizations with inventive, imaginative, and numbers-driven marketing strategy. She shows up every day with an unwavering can-do attitude and the willingness to explore every avenue in crafting creative + strategic solutions for the firm's clients.
ANGELA POON  

COMMUNICATIONS SPECIALIST
→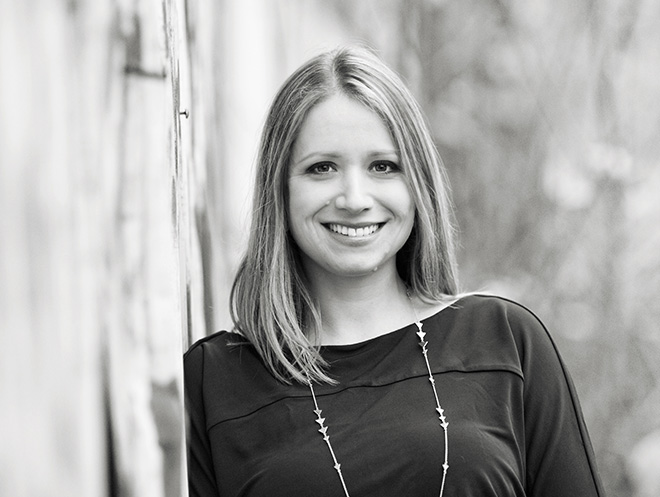 ANGELA POON  
COMMUNICATIONS SPECIALIST
From an early age, Angela Poon knew the power of a captivating story. Spending hours crafting tall tales, she would present them orally to her family and classmates. Steadily building a strong foundation in the art of storytelling and performance, first as a child and later as a journalist, copywriter, and marketing and communications professional, Angela applies her innate sense of narrative to MPMG's many diverse clients.
Angela's love for story led her to pursue journalism at Langara College, after which she began her career as a community journalist and photographer with the Langley Advance, covering local news, city hall, and arts and entertainment. Seeking to expand her knowledge and skill set, she earned a bachelor's degree in Communications from Trinity Western University's School of the Arts, Media + Culture, and redirected her career into public relations.
A Vancouver-based PR firm was her launching pad, where she garnered significant coverage for high-profiled clients such as UNICEF, Pacific National Exhibition (PNE), and the Forest Products Association of Canada. She later expanded her knowledge base as the in-house communications strategist for the B.C. and Yukon region of Canadian Blood Services, regularly securing coverage among the region's top-tier media outlets.
Angela's comprehensive and multi-faceted experience provides a unique insight into finding and developing great stories, enabling MPMG's clients to gain effective exposure with key audiences, allowing their stories to be heard.