Colour & Character: Red
Under the Influence, a fantastic CBC program exploring the marketing industry, recently aired an episode devoted entirely to colour. It focused on how different hues possess various emotional and ideological associations, and showed how companies use these associations to create a perception around their brand.
As we listened, it occurred to us that designers use colours in much the same way, relying on their emotional meanings to give us a greater sense and understanding of a character.
With these ideas in mind, we thought we would begin a new series, looking at the psychological associations of various colours and how they are integrated into advertising and design.
We'll start with…
RED
What it is used for:
Red is an intensely energetic colour that catches the eye quickly. It conveys excitement and movement, and is most readily associated with adventure, passion, youth, desire, and action.
Famous Examples in Marketing: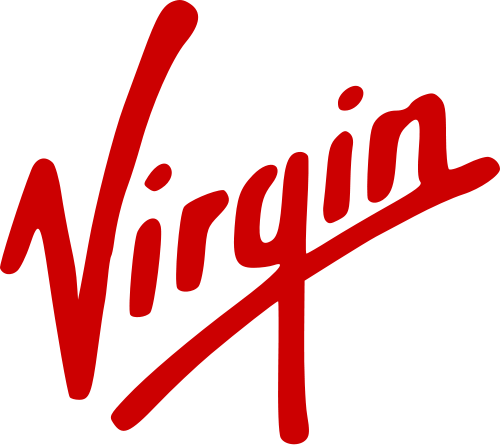 The Virgin logo uses red in its logo to convey the sense of adventure that lies at the heart of its company values. Like its founder, Richard Branson, the Virgin brand is one that is dynamic, rebellious, and intense, making red a perfect choice to represent the company.
Coke is a brand that has successfully aligned itself with youth, life, and excitement. It's not easy for a 125-year old company to capture a sense of youthful vibrancy, but its signature red has played an immense role in the company's ability to do so.
Famous Examples in Costuming:
The vibrancy of the colour red means that it really 'pops' on screen or stage, especially when surrounding sets and costumes are in muted tones. For this reason, designers use the hue to draw attention to a key figure, as well as to create the associated sense of passion, excitement, or action.
Among female characters, the use of red is frequently used to indicate they are extremely desirable. For instance:
As red conveys so much excitement and movement, it is also a staple colour when it comes to costuming that paramount of action and adventure – the superhero:
This is but the briefest glance at the way red is used to give us hints about the nature of a company or character. We hope that you will think back on this as you come across the hue in films, plays, and ads, and that you will take a moment to consider what the designer was trying to tell the audience by using this vibrant, dramatic tone.
If you happen to have a favourite red costume or logo, why not let us know in the comments?
Categories: Musings