DISCOVER: MPMG Top Reads of 2022
From memoir to historical fiction, fantasy to Canadian literature, the MPMG team has gathered our most outstanding reads from the past year to inspire your reading lists this winter and beyond.
Laura Murray, Principal + Founding Partner:
Run Towards the Danger by Sarah Polley
In this captivating collection of six deeply personal essays, Sarah Polley recounts some of the most traumatic and dangerous experiences from throughout her life – from stage fright to high-risk childbirth to endangerment and recovery following a horrific concussion. Run Towards the Danger explores the fallibility of memory and the possibility of experiencing the past anew. It is a haunting, courageous, and restorative memoir that will stay with the reader long after the final page is turned.
The Strangers by Katherena Vermette
The companion to the multi-award-winning novel The Break, this breathtaking work of fiction follows three generations of Métis women in the Strangers family. It is a devastatingly beautiful saga that explores the strength of matrilineal bonds that refuse to be severed, despite multi-generational trauma. Themes of race, class, abuse, misogyny, and colonialism permeate the story but throughout, there remains a visceral undercurrent of hope, light, and promise.
Brian Paterson, Head of Digital + Marketing/Partner:
The Overstory by Richard Powers
Absolutely staggering in scope, scale, and significance – this tome of a book follows a series of seemingly disparate lives and stories. Slowly and patiently, it reveals the nearly invisible threads connecting them – not unlike the mycelium network running underneath a forest floor – and offers a profound commentary on humanity's relationship and responsibility to both one another and the natural world.
Black Leopard, Red Wolf by Marlon James
A fantasy novel unlike any I've encountered before, rich with deep world-building, unforgettable characters, and strange magics. In a genre overflowing with Tolkien clones and derivatives, this Jamaican author and Man Booker Prize winner (A Brief History of Seven Killings) crafts a vision that feels entirely fresh and wholly vital.
Pamela Churchill, Marketing Manager:
On Earth We're Briefly Gorgeous by Ocean Vuong
On Earth We're Briefly Gorgeous is a letter from a son to a mother who cannot read. Written when the speaker, Little Dog, is in his late twenties, the letter unearths a family's history that began before he was born – a history whose epicenter is rooted in Vietnam – and serves as a doorway into parts of his life his mother has never known, all of it leading to an unforgettable revelation. With stunning urgency and grace, Ocean Vuong writes of people caught between disparate worlds, and asks how we heal and rescue one another without forsaking who we are.
High School by Tegan and Sara
High School is the revelatory and unique coming-of-age story of Sara and Tegan Quin, identical twins from Calgary, Alberta, growing up in the height of grunge and rave culture in the 90s, well before they became the celebrated musicians and celebrated LGBTQ icons we know today. A transcendent story of first loves and first songs, it captures the tangle of discordant and parallel memories of two sisters who grew up in distinct ways even as they lived just down the hall from one another.
Angela Poon, Communications Specialist:
The Island of Sea Women by Lisa See
This vivid and heart wrenching historical novel offers a mesmerizing view into the lived experience of haenyeo (female divers from the Korean province of Jeju) throughout Japanese colonialism, World War II and the Korean War. Compelling, enlightening, and at times painful to read, the book deftly tackles the complexities of female friendships, the atrocities of war, and the strength of this community of women.
In My Own Moccasins by Helen Knott
An unfiltered and unflinching journey through addiction, intergenerational trauma, and sexual abuse, this memoir from Indigenous author Helen Knott is a vital window into the devastating impacts of colonialism and the too often overlooked abuse of Indigenous women and girls, in particular. Full of darkness, tragedy, and violence, In My Own Moccasins is ultimately a story of redemption, as Knott reclaims her identity, discovers her inner spirit, and finds her path forward.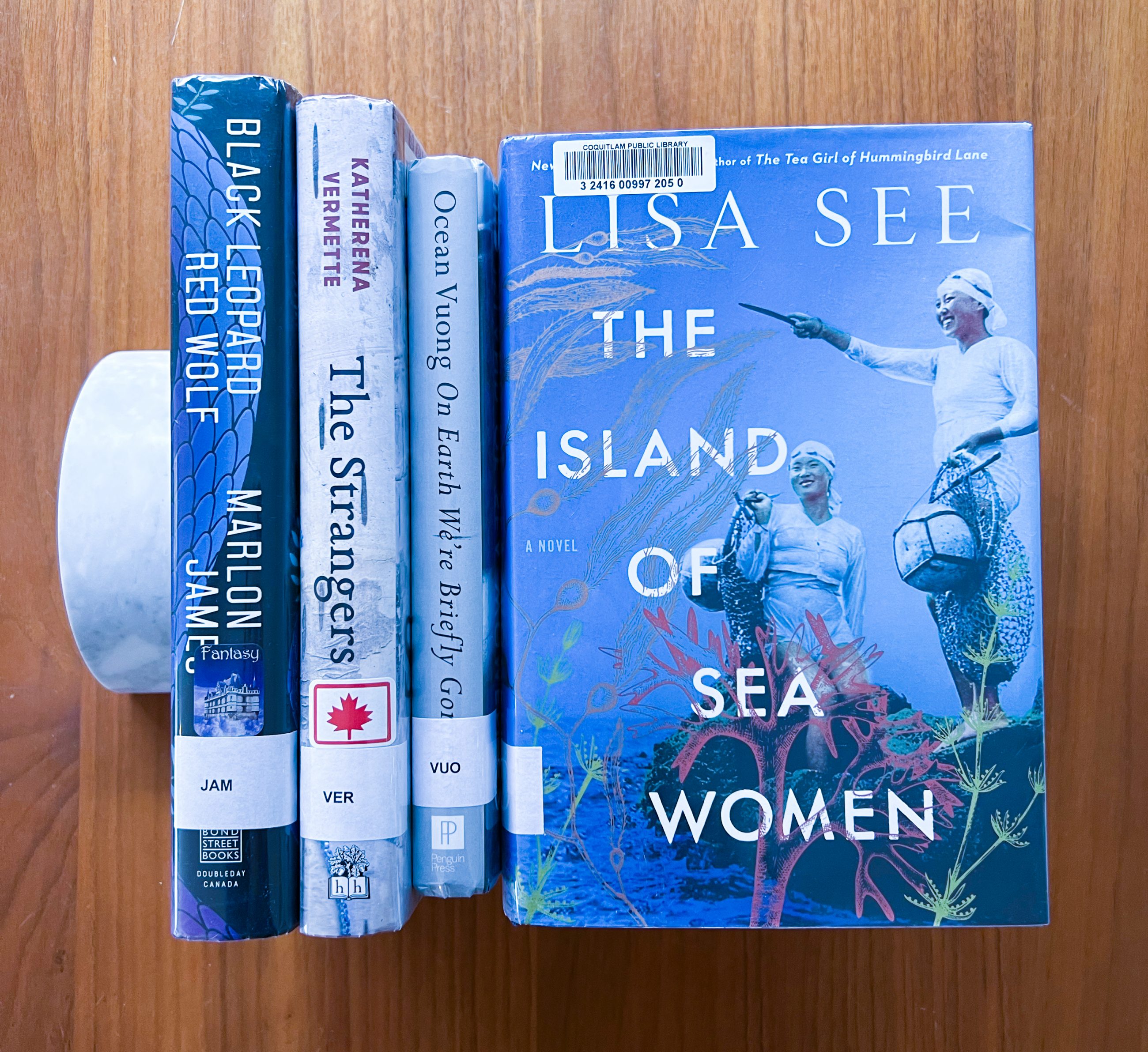 Categories: MPMG